Pahoia School - Matt Finnigan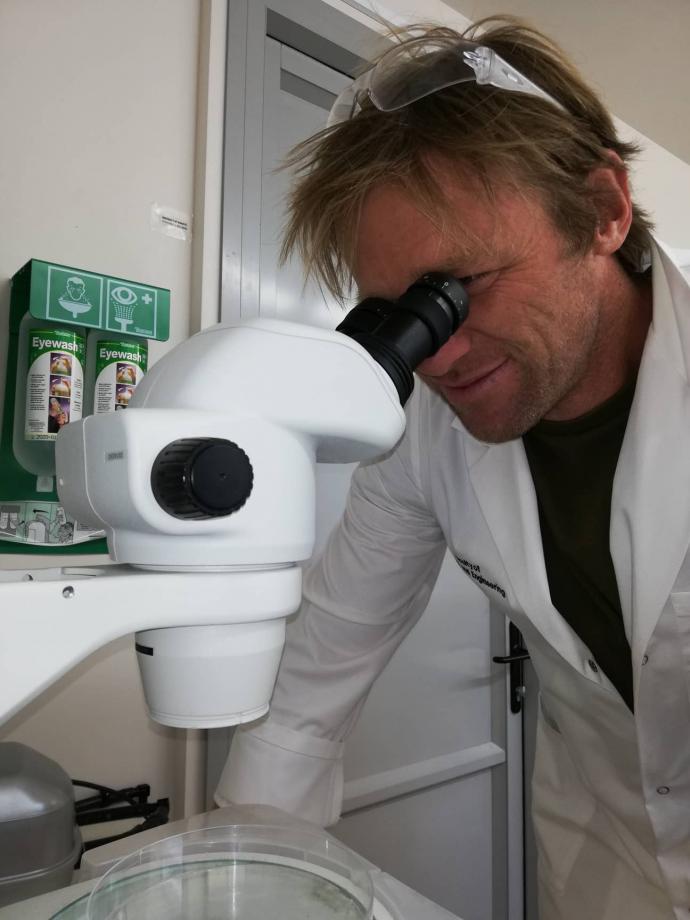 2019 | The environmental history of our coasts and harbours
School: Pahoia School
Host: University of Waikato, Coastal Marine Field Station
Region: Tauranga, Bay of Plenty
Pahoia School has the vision to be a community of globally aware and locally grounded, confident, lifelong learners. Pahoia School values curiosity, risk and a willingness to get things wrong whilst learning. It sees science as a perfect curriculum platform to achieve their vision. The school is situated among mountains, rivers, and beautiful moana, as well as being very central to horticulture and farming. The Science Teaching Leadership Programme (STLP) will be a pathway for Pahoia School to foster passion and curiosity for science, love for the local environment and a global understanding of their place. The programme will provide deeper understanding of the Nature of Science and improved student knowledge, skills, and confidence.
Matt has had 21 years' experience of teaching in primary schools with time spent in Palmerston North, Lima-Peru, Tauranga, and Pahoia. He has spent the last five years involved with Senior Team Management and has a passion for teaching writing, science, outdoor education and languages. He has always seen science as a powerful way to engage learners with the world around them, and to also open up a new world that they didn't know even existed. Science is also a great context to empower literacy and numeracy knowledge and understanding.
Matt's placement at the Coastal Marine Field Station will mean involvement with a number of historical ecology research projects as well as participating in general research and activities carried out. He will be involved with field work around the toheroa population and any correlation between oyster catcher presence in and around Bayly's Beach, Northland. He will also be surveying sea lettuce deposits on Bay of Plenty beaches, and extracting soluble fibre from sea lettuce and making consumer products. Biosecurity will also be part of the placement with investigation, research, data collection and surveillance in harbours for the asian paddle crab. There will also be opportunities to attend research seminars through the University of Waikato, and to help take undergraduates out to the Maketu Estuary to do core samples and analysis of shellfish.
Through these experiences Matt hopes to discover more about how scientists think, and through questioning discover tacit knowledge behind their thought processes and decisions. He also hopes to learn and experience the rigors of science, including the need for background readings, collaboration and critiquing of colleagues, communicating clearly, and displaying passion for science.