Published 28 September 2018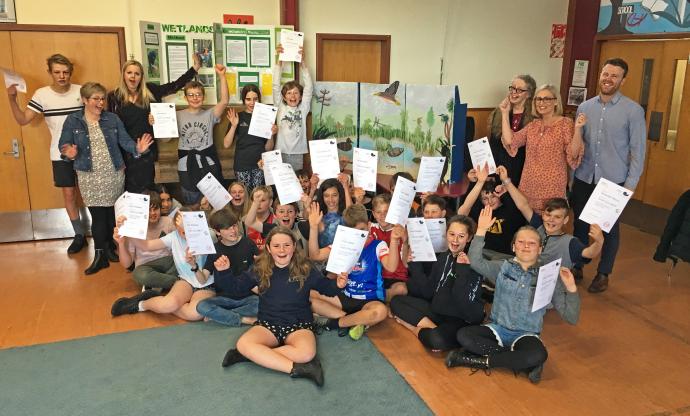 Credit: Crown Copyright © MBIE. CC-BY 4.0.
The very first recipients of a CREST Award achieved through the Participatory Science Platform are Year 7 and 8 students at Egmont Village School for their work on the project Bug Alert! In this project, the students are investigating whether a change in wetland vegetation resulted in a change in the abundance and diversity of aquatic macro-invertebrates and terrestrial invertebrates.
The students received a Team First CREST award.
Read the Taranaki Daily News item or go to the Curious Minds website to find out more about the Bug Alert! project
For more information about the project and the people behind it, read the news item on the Curious Minds website.
Teachers of students who have engaged in a completed a Participatory Science Platform project are eligible to apply for a student Participatory Science Platform and CREST Award.