The Health of the People book launch
Wed 17 Apr | Wellington
Event to celebrate Sir David Skegg's new BWB Text 'The Health of the People'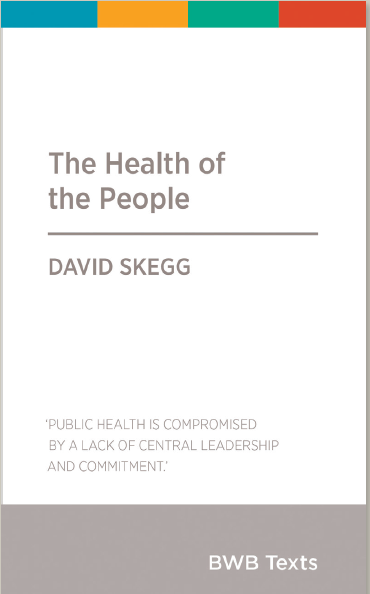 Eminent medical researcher Sir David Skegg FRSNZ argues that health crises such as the 2016 Havelock North campylobacteriosis outbreak and the recent measles outbreak highlight weaknesses in our country's health infrastructure. Critically, these weaknesses are already evident in problems ranging from child nutrition to cancer – problems exacerbated by lobbying by powerful commercial interests.
New Zealand must, Skegg explains, invest more in public health and find the political will needed to oppose the forces that damage health: we neglect public health at our peril.
Speaker information
Sir David Skegg is an epidemiologist and public health physician with a highly esteemed career spanning many decades. His research has focused on cancer causes and control, contraceptive and drug safety, and reproductive health. He is a former President of Royal Society Te Apārangi. 
Professor Diana Sarfati is the Head of Department and Director of the Cancer and Chronic Conditions (C3) research group, Department of Public Health, University of Otago.
All welcome. Refreshments will be served. Doors open at 5.30pm. Free entry, no RSVP needed. 
SPEAKER
Sir David Skegg and Professor Diana Sarfati (Chair)
ORGANISATION
Bridget Williams Books | University of Otago
VENUE/DATE
National Library of New Zealand, Wellington
6:00pm Wed 17 April, 2019 - 8:00pm Wed 17 April, 2019
---