20 February | Wellington
Prof Daniel Nocera (USA)
In partnership with The MacDiarmid Institute
As the brakes are put on fossil fuel use, is the renewable energy revolution ready for the global demands of seven billion humans and rising? Will nuclear energy be necessary to tide us over? What does New Zealand need to consider to manage its future energy needs?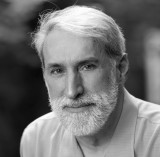 A pioneer in energy conversion, particularly on the generation of solar fuels, Professor Daniel Nocera has invented the Artificial Leaf (which harnesses solar power to split water molecules into hydrogen fuel), and subsequently, co-created the Bionic Leaf.
Daniel is an American sustainable energy expert, chemist, and currently the Patterson Rockwood Professor of Energy in the Department of Chemistry and Chemical Biology at Harvard University. He is a member of The MacDiarmid Institute Science Advisory Board and often advises governments and industry on developments in the energy sector.
Free Public Admission.
Please ensure your seat(s) by booking now - click to register.

This event is presented by The MacDiarmid Institute in partnership with Royal Society Te Apārangi.
Views that are expressed at this event may not reflect those of Royal Society Te Apārangi.