Literary Talk
Wallace Chapman travels through time with James Gleick
Pulitzer nominated author and science historian James Gleick discusses his latest book Time Travel: A History (2016). He is also the author of The Information and Chaos. Wallace Chapman is the host of RNZ National Sunday Morning. 
Gleick muses on the evolution of time travel as an idea from Marcel Proust to Doctor Who, from Jorge Luis Borges to Woody Allen, investigating both the paradoxes and the porous boundary between pulp fiction and modern physics. This discussion will be a mind-bending exploration of time travel: its subversive origins, its evolution in literature and science, and its influence on our understanding of time itself.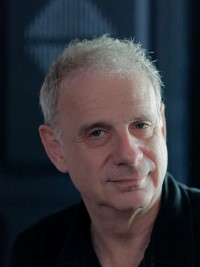 Presented in partnership with Auckland Writers Festival.